Post by Thomas Eversole on Jul 9, 2020 14:17:03 GMT -6
I just sent everything over to Duane/Vision of God records for the CD/BandCamp sophomore Disgyblaeth release, "Romans".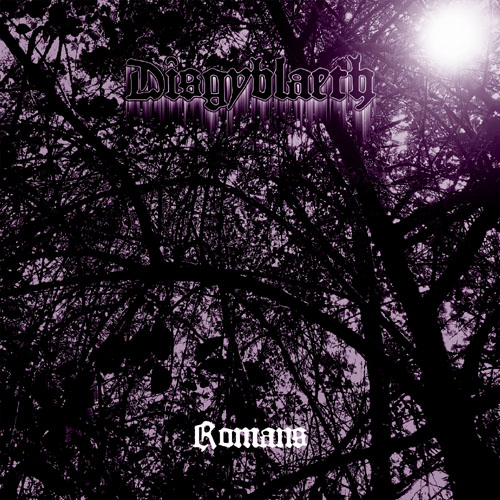 BandCamp considered the debut "Revelation" album to be
an essential release in November 2017
. There are some similarities and some differences compared to the first album. I'm not really expecting lightning to strike the same place twice, but I'm honored as always if anyone enjoys the music I produce.
I just have a 1 minute sample from the first track at this time:
eversoul.net/Disgyblaeth_Romans_Sample.mp3
What's the same:
- Layered wall of whispering vocals
- Lyrics are Verbatim from Scripture
- 6 tracks. :B
- Each track has different "atmospheric noise" with the music
- Song titles are the Chapter/Verse coordinates for the album title/book in the Bible
What's different:
- More ambient this go around, no beat to be found. I wouldn't dispute claims of noise or drone elements either. It is impossible to "jam" this album - more like an atmospheric soak (like ambient music tends to be)
- The debut Disgyblaeth was 31 minutes in length. This sophomore album is 42 minutes in length.
- the debut Disgyblaeth was written on guitar, and then sequenced using Korg VST instruments. This Disgyblaeth is written on piano, recorded on piano, and then "I did a bunch of stuff to it" to make it "ambient". (and not entirely cloned from the EverSoul - Piano Darkness stuff I've done, though if anyone listened to those, there will be some familiarity) ._.
- Lyrics from the WEB version of the Bible instead of the NLT version. ._.
- I've used Cakewalk for every album I've done since Ankou Awaits in 2011. I used Audacity exclusively for this album. (decent results I think!)
Ah yes, a game I wanted to play with folks here.
You may notice, I didn't post the track list/names. I'd like to see who can come closest to guessing the chapters.
Each song lyric is from a separate chapter. There are 16 chapters in the Book of Romans itself.
There are 6 tracks on this album, so each person has 6 guesses (one for each track)
ie: 1, 2, 3, 4, 5, 6
The person with the closest chapters guess to match the chapters lyrics used on the album, will be sent a direct download of the album. (320kbs MP3s, tagged and embedded album art)
If quite a few post their guesses, I'll be giving away more than one download. (my discretion, but I don't think I'm stingy LOL)
If only 1 post guesses, only 1 giveaway.

If no guesses (no one wants to play) then I'll walk around my town at night, listening to this at full volume in my earbuds.

This contest/game will run for 1 week. (wrapping up in the afternoon July 16th)
...unless Duane announces the release before then. (which I doubt)
I may extend this past a week too - we'll see how it goes. :B
Questions, comments and remarks also welcomed.